Doyen Auto France chooses PYX4 to drive change
DOYEN AUTO FRANCE is a company specialised in the wholesale of automotive equipment.
With the expertise of a European Group, the Doyen France teams accompany you on a daily basis in your activity as an independent distributor of car parts.
Industry / Trade

Large company

Belgium
In a growth dynamic with 69 OEM partners, nearly 1,400 customers and more than 3 million parts available, Doyen Auto wished to structure itself and transcribe its operations in the form of graphs.
To achieve this objective, Doyen needs :
A multilingual solution to duplicate the graphs in several languages
A repository that allows knowledge to be shared in a structured way in a professional approach that is accessible, understandable and transmissible to all
The tool fits perfectly with our values, especially efficiency.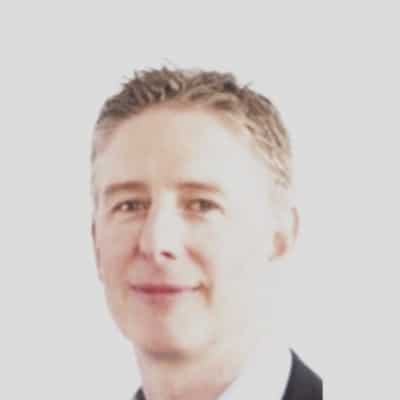 Karel Nachtergaele
Quality Director
Doyen Auto
Industry / Trade
How to harmonise practices and implement common processes?
Objectives
To avoid the loss of know-how inherent in a turnover
To promote a continuous improvement approach through processes
Context
Departments impacted:
Finance department
Logistics department
After-sales service professions
Marketing department
Doyen Auto uses the PYX4 Process module
Discover the integrated solution at Doyen Auto and start a similar approach to meet your challenges and objectives.
Our teams are available to answer your questions.
Karel Nachtergaele / Quality Director at Doyen Auto
What motivated you to choose our solution?
We used to work with written procedures and instructions, with screenshots, on demand or out of necessity… usually in a hurry. This observation motivated us to look for a tool that would allow us to operate in a more structured way.
We first discovered the Qualigram methodology, which emphasises a visual rather than an editorial aspect, structured with a simple and logical grammar. We then appreciated the interactivity of the tool and its access in SaaS mode.
What are the specific problems of your activity?
As our headquarters are located in Belgium, we have to deal with multilingualism. Some graphs are duplicated in French and Dutch.
Because of the number of clients, employees and partners, a key element for us is to share knowledge in a structured form, in a professional approach, accessible, understandable and transferable to all.
Which departments use PYX4 today?
All our employees use the numerous forms and procedures provided by the Human Resources department.
Our Finance department has also almost finalised its dedicated process. This department also has access to all the procedures, so that it can communicate on the company's operations during audits.
In order to meet the more operational demand from the warehouses, the Logistics department has created numerous level 3 work instructions.
Finally, other graphs are also regularly consulted by our employees, such as those produced by the after-sales service or marketing departments.
Read our latest customer stories
We could tell a lot of stories about our products and services, but the voice of our customers is still the best. Discover their experiences and learn about the challenges they faced using the Pyx4 platform.
Esterline CMC Electronics is a leading Canadian company in advanced electronic products such as aviation and global positioning.
BIM IN MOTION is a company located in GUYANCOURT (78280). As part of the SOCOTEC group, it has been assisting construction and real estate players…
Bayer operates in an industry subject to strict regulatory constraints. To meet these requirements, the company wanted to establish an integrated quality and safety management…