Discover PYX4 Process
Collaborative and centralized mapping
Are you experiencing difficulties in modeling and optimizing your processes by involving your employees? Are you looking for a simple methodology to clarify your organization and perpetuate your know-how?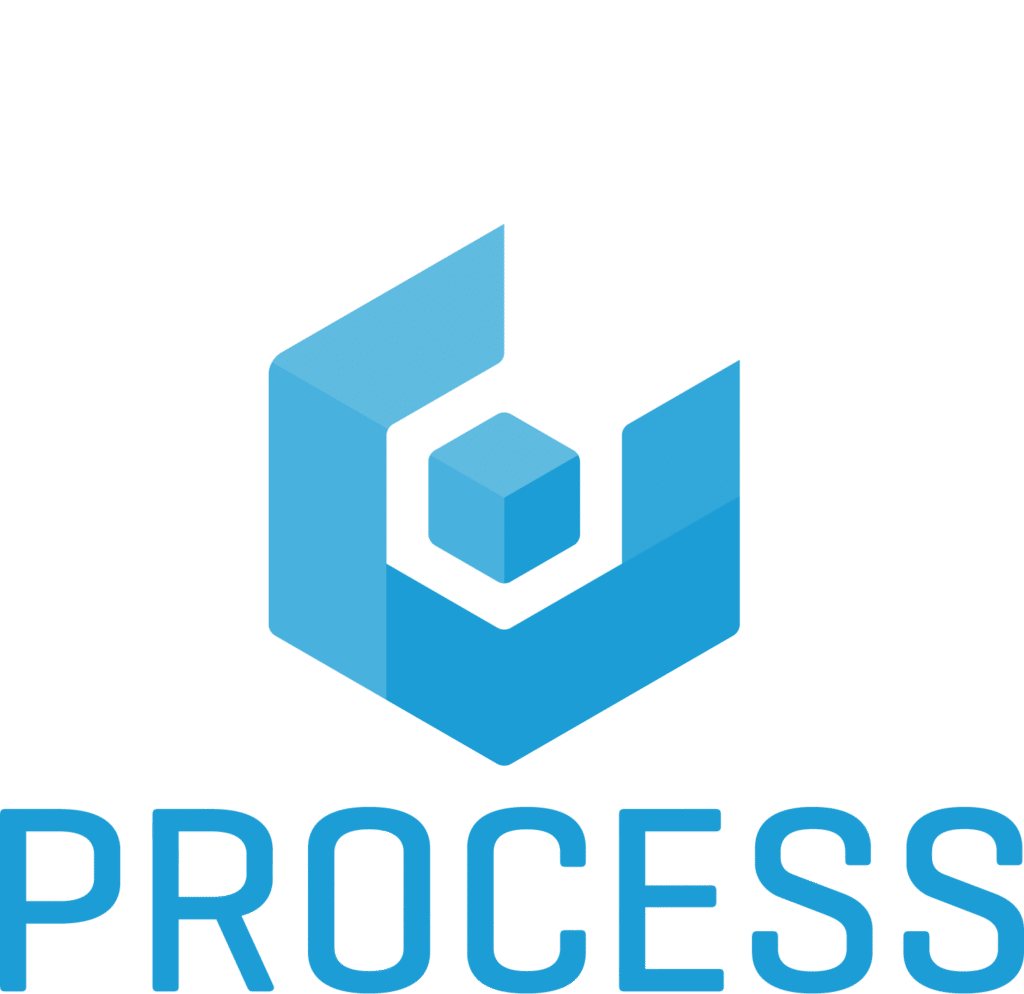 software designed to help you
Simply model your processes
Qualigram methodology understandable by all and easy to use
Modelling directly in your browser
Design of a hierarchical repository from the top level to the operational level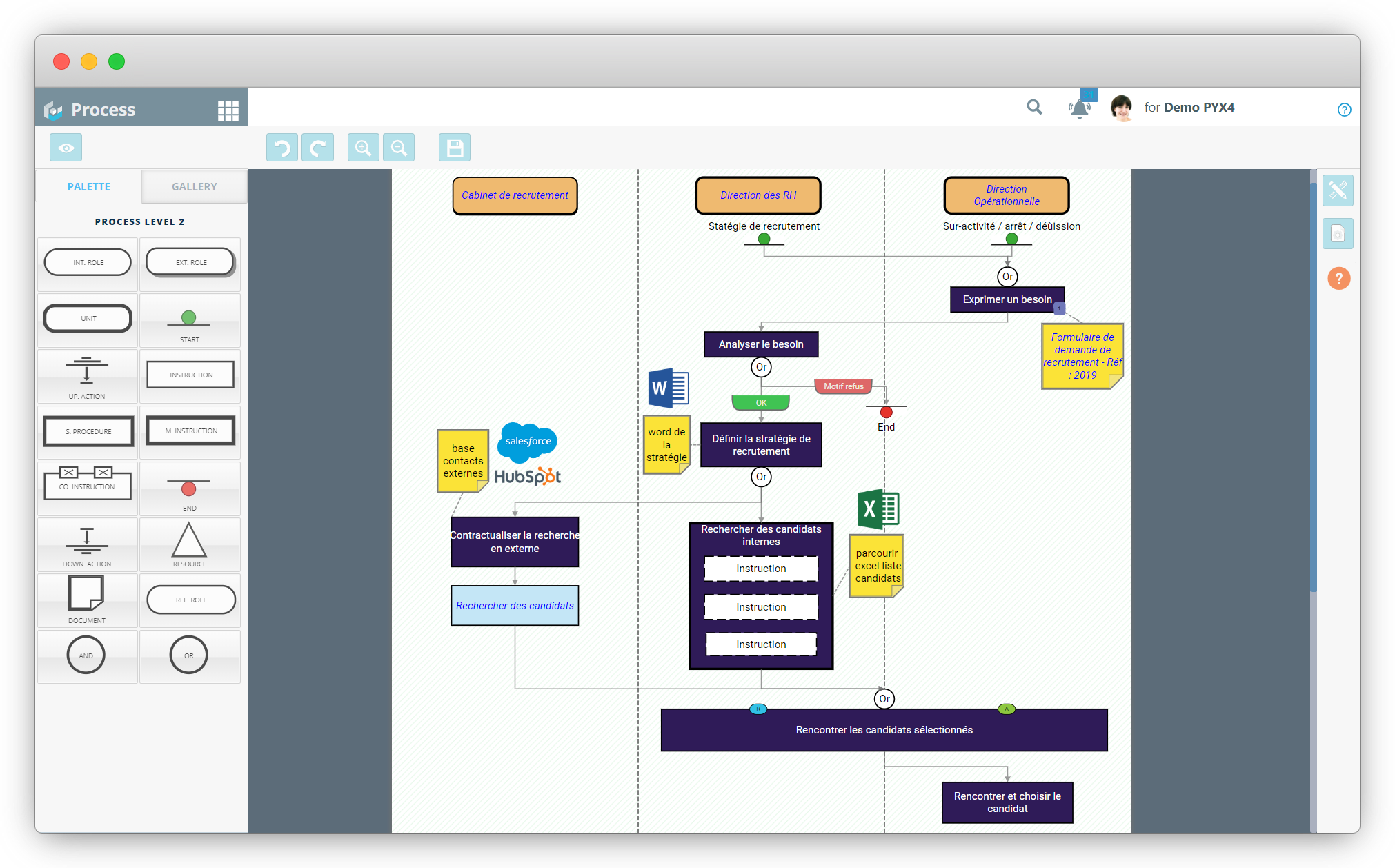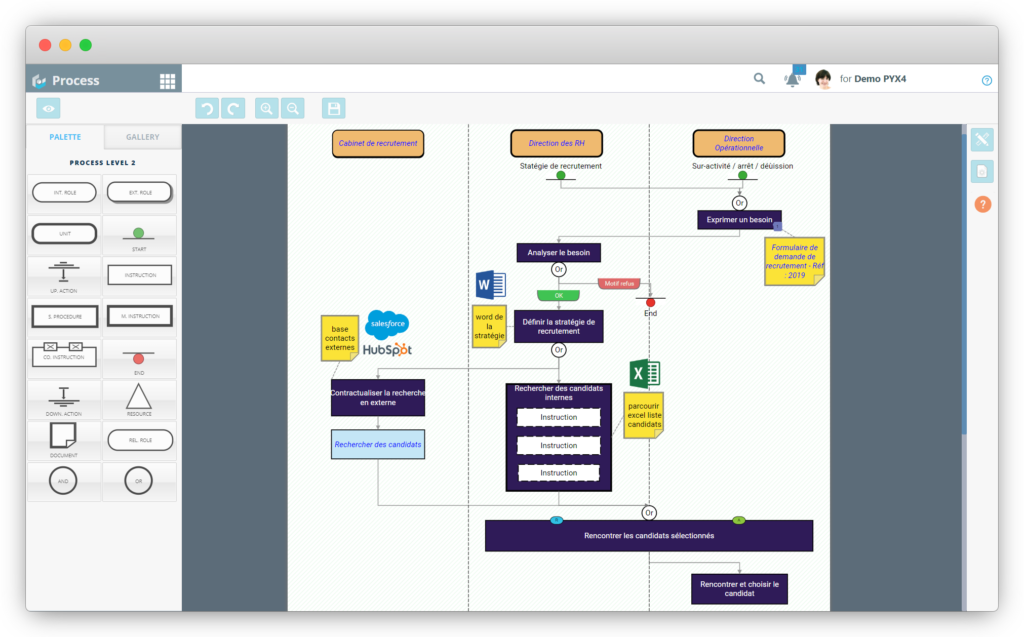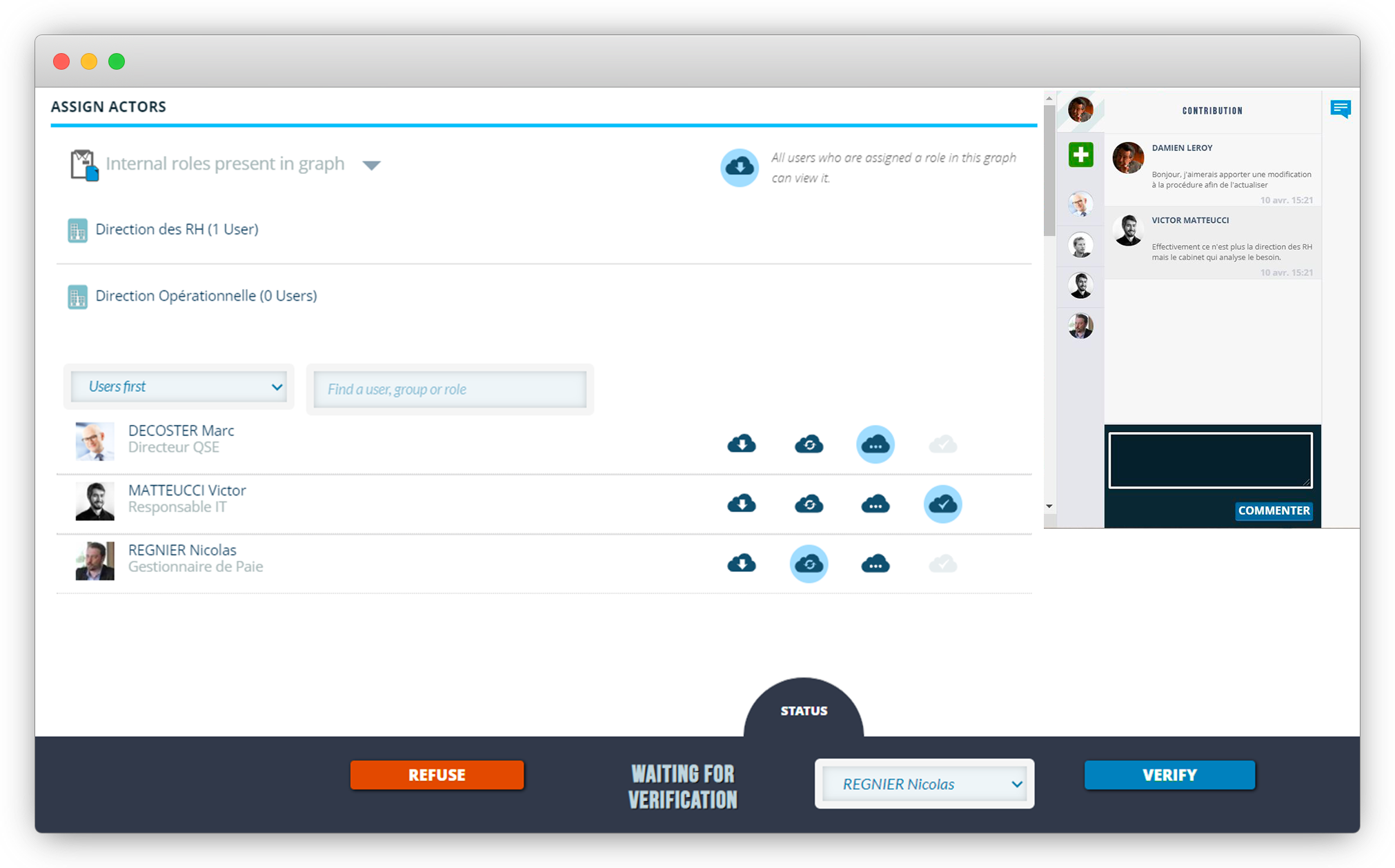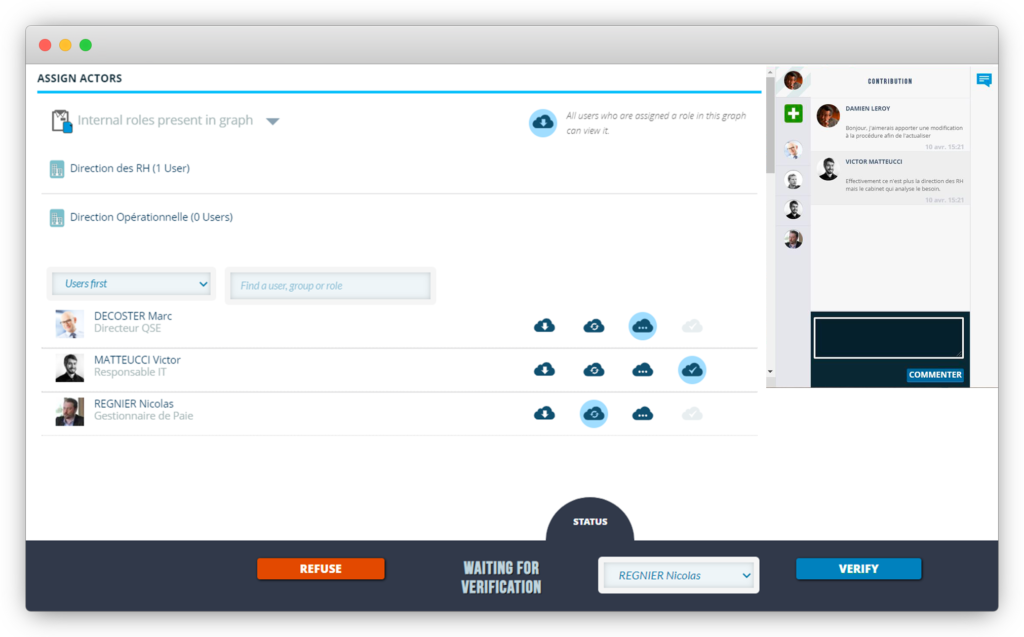 CLARIFY ROLES AND EMPOWER YOUR STAFF
Management of the publication by a validation circuit
Internal chat to facilitate exchanges
E-mail notification system for each modification and action concerning you
PERPETUATE KNOW-HOW AND DISSEMINATE YOUR REFERENCE SYSTEM
Search engine and tagging option to easily find a graph
Creation and centralisation of your business documents
Intuitive navigation within the repository thanks to dynamic links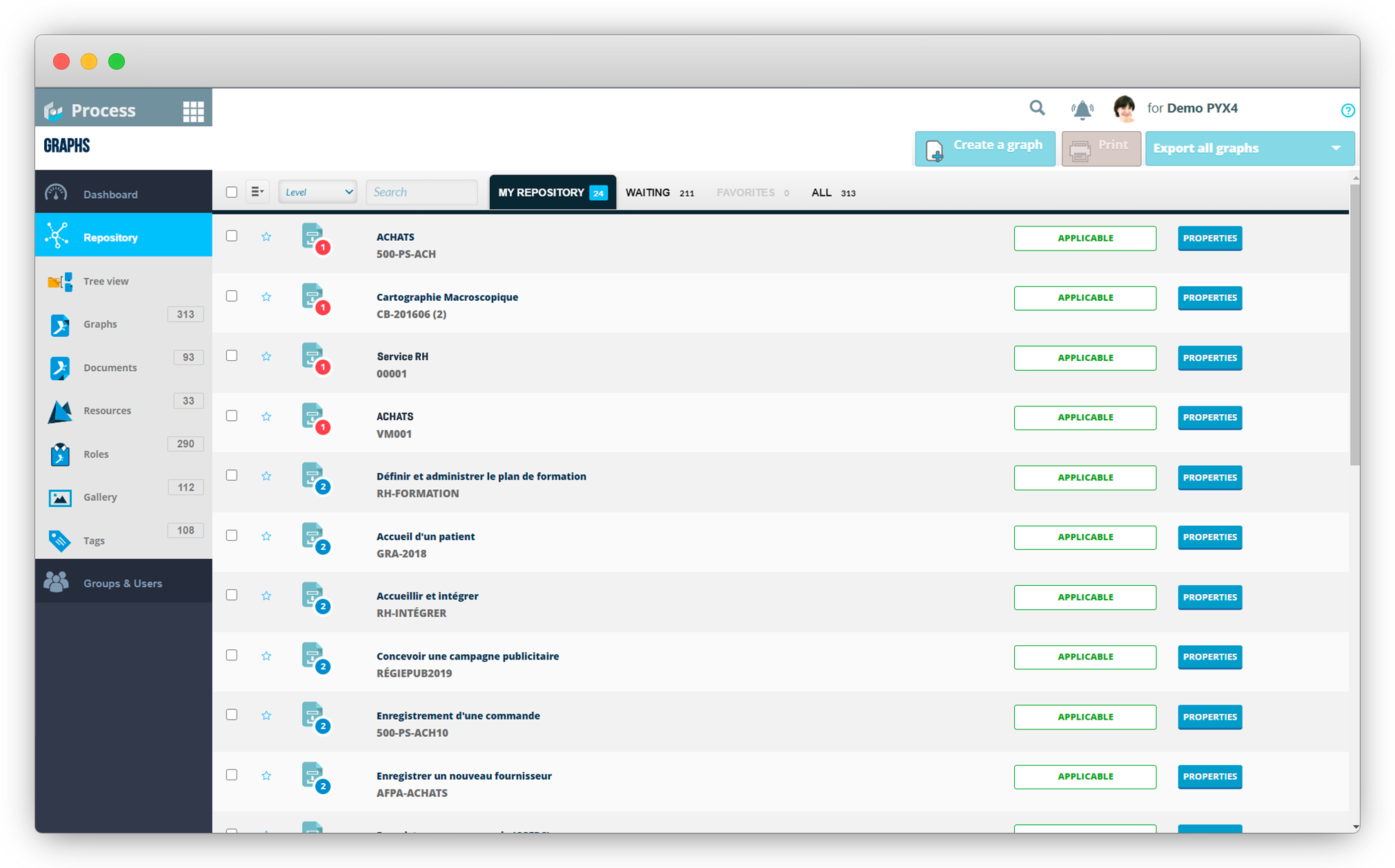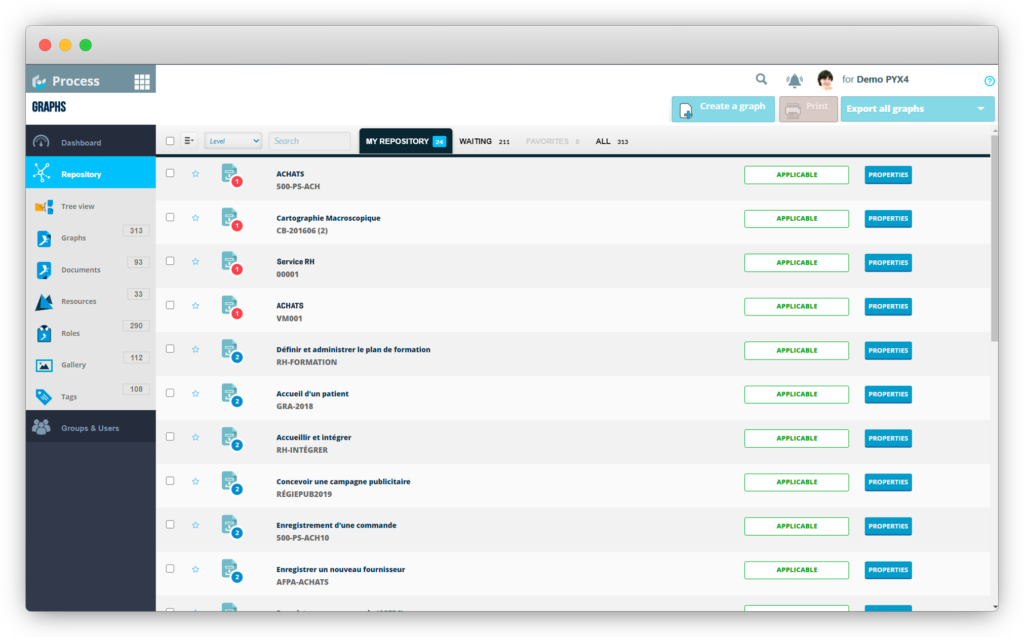 Extensive possibilities and incredible functionality
Discover some of the features of PYX4 Process.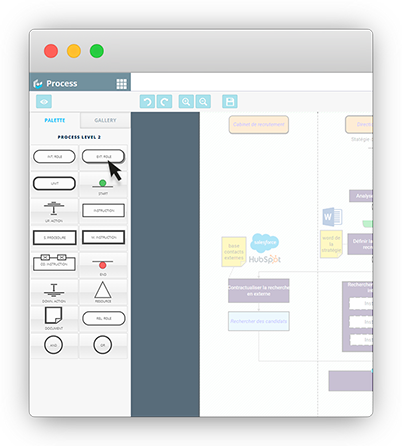 Enrich your business repository with new flowcharts and documents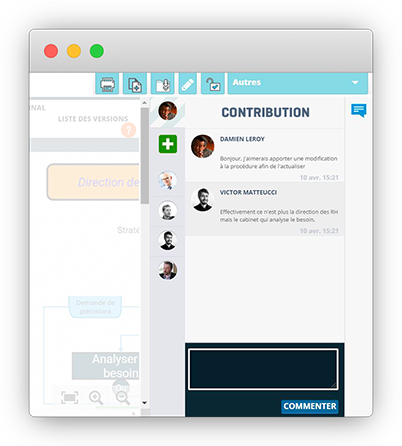 Invite employees to participate in workshops around the business processes you create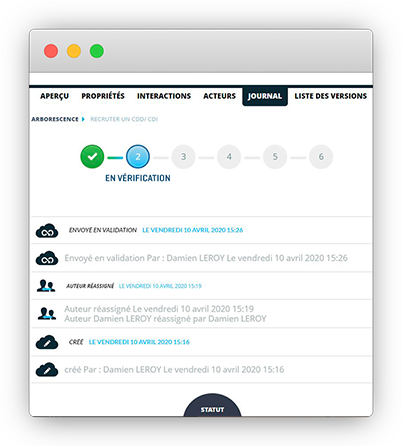 Set up your validation cycles dynamically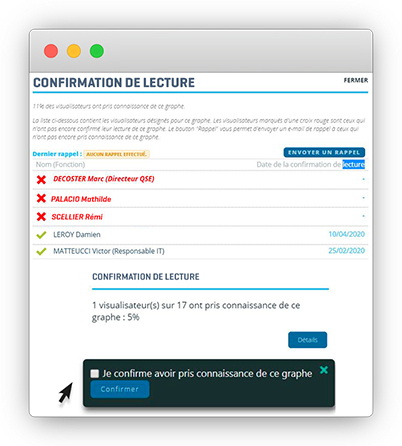 Track the distribution of your items to employees via a read confirmation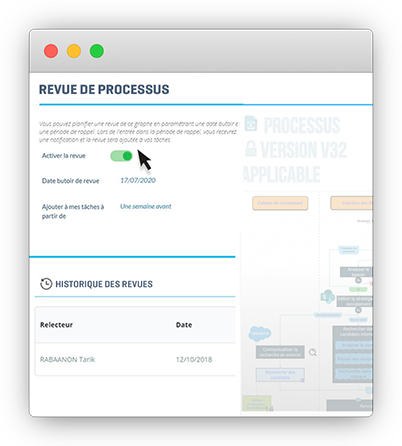 Plan your reviews and control the updates of your processes, procedures and business documents
Want to talk to an expert?
To get off to a good start, let's talk together and share your problems and challenges with us, so we can offer you the best solutions. Make an appointment in our team's agenda to be accompanied in your project.
Free 30 day trial – No payment – No commitment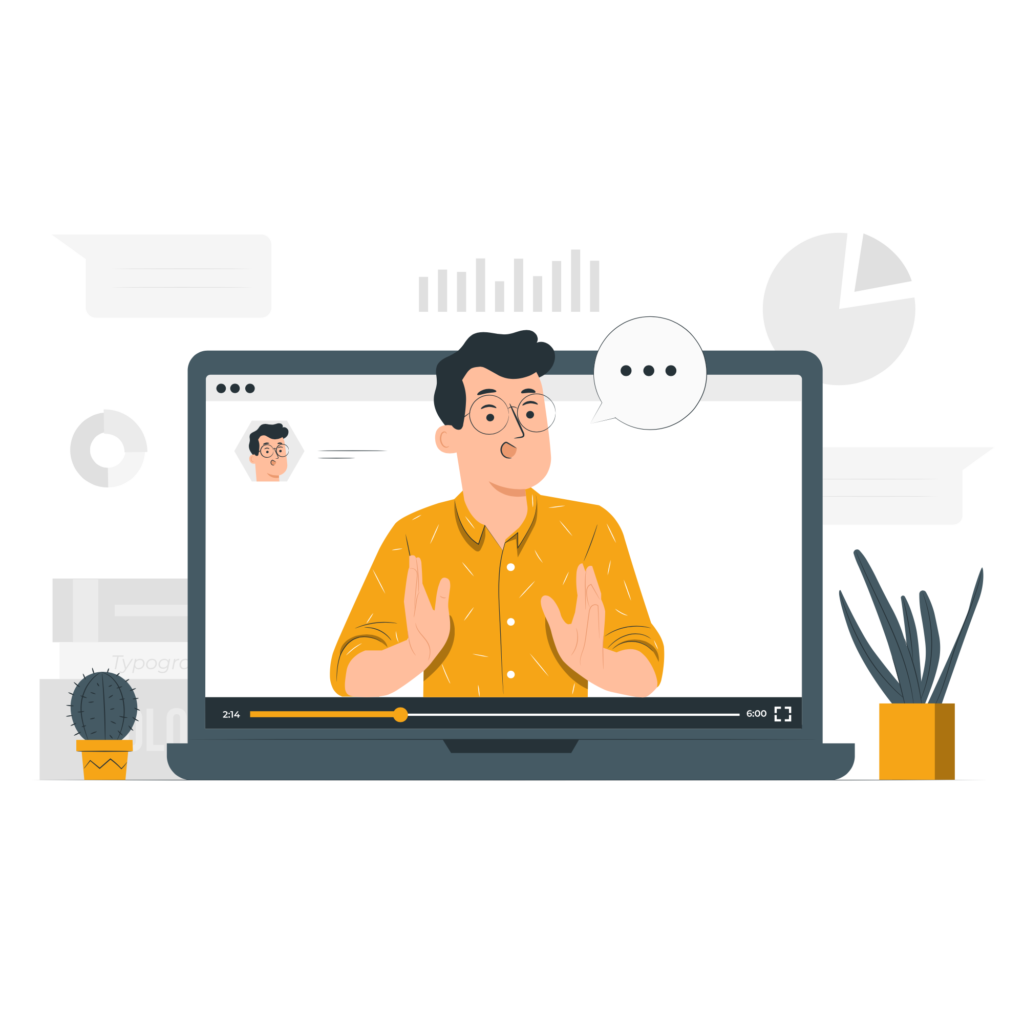 for your first steps with PYX4 Store
To get started, it is necessary to understand and master the features of PYX4 Store. Make an appointment in the agenda of our team to be accompanied in your project.
Goal : A successful and effective experience!