IAE Bordeaux trains its students in Master 2 DFCGAI with PYX4
Founded in 1955, IAE Bordeaux is a "university school of management", attached to the University of Bordeaux and member of IAE France, the network of IAEs.
It offers a public accounting programme and a series of Masters 1 and 2 in management.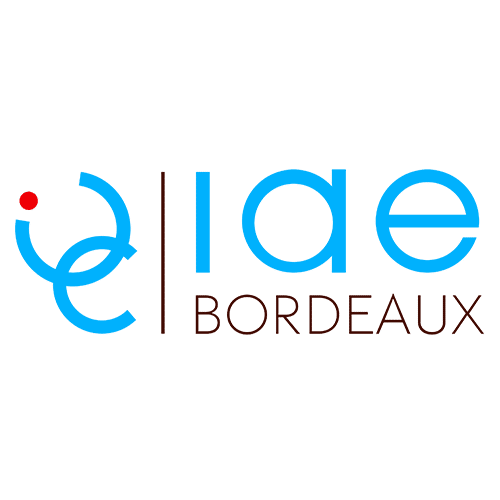 Education

Community

Bordeaux (33)
Case study IAE of Bordeaux
The modelling of processes and their management is one of the fundamental tools of Quality departments, but is also very useful for management controllers and internal auditors. It is with the aim of mastering the ins and outs that the students of Master 2 DFCGAI (financial management, management control, internal audit) used PYX4.
The PYX4 solution offers interesting features, including a validation cycle for mapped processes and 100% web access. Our students find the solution intuitive and very practical.
Stéphane TREBUCQ
University Professor of Management Sciences
IAE Bordeaux
Education
The main stages of the project
Implementation of the PYX4 Process solution
No intervention from IT services for the installation
Rapid adoption of PXY4 by students
How to make process management and modelling accessible
Objectives
To enable students to master process analysis, which is essential for their future professional life
To focus on process modelling, not on learning a software tool
Context
53 permanent teachers and/or researchers
1650 students
26,000 graduates
50 diplomas
1 research unit IRGO with 350 publications
Results
20 students trained per year
150 graphs modelled
IAE de Bordeaux uses the PYX4 Process module
Discover the integrated solution at IAE de Bordeaux and start a similar approach to meet your challenges and objectives.
Our teams are available to answer your questions.
Stéphane TREBUCQ / University Professor in Management Sciences
How does PYX4 fit into your students' university programme?
PYX4 allows students to practice process analysis in partnership with different companies. In addition, the tool helps companies with concrete problems, such as preparing an ISO certification for securing the information system of an SME.
What are the main advantages of PYX4 as a teacher?
A tool available via a simple web browser that allows students to access the platform at any time. The implementation of the solution without the intervention of IT support functions which allowed for direct and immediate use by the students, who quickly picked it up and adopted it.
Read our latest customer stories
We could tell a lot of stories about our products and services, but the voice of our customers is still the best. Discover their experiences and learn about the challenges they faced using the Pyx4 platform.
Esterline CMC Electronics is a leading Canadian company in advanced electronic products such as aviation and global positioning.
BIM IN MOTION is a company located in GUYANCOURT (78280). As part of the SOCOTEC group, it has been assisting construction and real estate players…
Bayer operates in an industry subject to strict regulatory constraints. To meet these requirements, the company wanted to establish an integrated quality and safety management…