APHP secures its customer journey with PYX4
The Antoine-Béclère Hospital of the Assistance Publique Hôpitaux de Paris is located in Clamart, in the Hauts-de-Seine (92).
The hospital combines excellent activities with local care, including an adult and paediatric emergency department
2,020 professionals at the service of patients
64,040 emergency room visits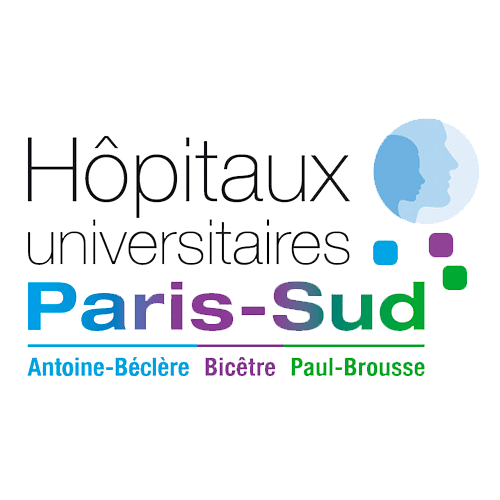 Health

Large company

Paris (75)
Case study University Hospitals of Paris-Sud
The Pharmacy Department of the Antoine-Béclère Hospital in Clamart has a team of 60 people. It has been managed by André RIEUTORD since 2009.
Involved in a document management project, he realised how difficult it was to keep a document base up to date and to share it with a group of individuals.
Thanks to PYX4, we are harmonising practices, relieving memory, and securing the patient journey.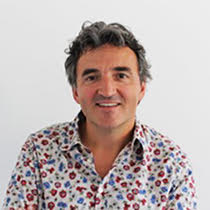 André RIEUTORD
Pharmacist & Head of Department
University Hospitals Paris-SudHealth

How to secure your customer pathway and aim for operational excellence?
Objectives
To propose more dynamic document management and standards
To secure the patient pathway
Context
A department of 60 people
Various profiles: interns, process pilots, etc.
Results
Interns who were autonomous in dealing with specific problems
Training managers focused on the transmission of more important subjects
An approach encouraged by the High Authority for Health
The University Hospitals of Paris-Sud use the PYX4 Process module
Discover the integrated solution within the University Hospitals of Paris-Sud and start a similar approach that meets your challenges and objectives.
Our teams are available to answer your questions.
André RIEUTORD / Pharmacist & Department Manager
What motivated you to choose our solution?
We used to work with written procedures and instructions, with screen captures, on demand or by necessity… most often in a hurry. This observation motivated us to look for a tool that would allow us to operate in a more structured way.
We first discovered the Qualigram methodology, which emphasises a visual rather than an editorial aspect, structured with a simple and logical grammar. We then appreciated the interactivity of the tool and its access in SaaS mode.
How did you come up with the idea of acquiring a business process management tool?
Originally, I was involved in a document management project. As it progressed, I realised how difficult it was to keep a document base up to date and to share it with a group of people.
In 2009, I discovered the concept of process-based management, which revolutionised the way I work and approach management. We launched and implemented the "find a document in less than 5 minutes" project using this approach.
As a logical consequence, having understood the advantages of process-based management, I started to look for a process management tool.
What motivated you to choose PYX4 as your modelling tool?
When I started my search for a tool, I met with the PYX4 team and we conducted a feasibility study, with an analysis grid that also included the HR dimension, in particular roles and responsibilities.
In the hospital environment, decision cycles are long. I convinced the Logistics Director of the value of our approach, and he supported the project, which helped us considerably to move it forward.
The PYX4 suite was chosen because of its accessibility, its easy-to-understand methodology and its flexibility.
What processes are being deployed with PYX4?
The project aims to provide a more lively document management and standards (i.e. procedures), thanks to the multi-level process approach.
The scope is the logistics platform: hotel shops, DMS and pharmacy.
The macro process concerned is: supply / order / receive / deliver.
4 processes have been modelled to date:
Order/deliver a narcotic drug
Receive/Check/Deliver paediatric parenteral nutrition bags
Ordering/receiving/delivering a sterile medical device
Ordering an urgent drug
Order/deliver a blood derivative (ongoing)
The documents are pyx4-stored on an external institutional platform or simply on the network with limited access via a link through Webdav. In this way, updates are made automatically in PYX4, which allows us to decentralise the updated documentation directly to the relevant procedures.

How is your project going? How have you encouraged your employees to use the tool?
We are currently in the deployment phase with our teams, and in the change management phase.
We started by actively using the tool with the "interim" teams, such as our pharmacy interns, who are sometimes only here for six months.
The main aim is to provide them with an easily accessible document source. This has allowed us to reduce the investment of the permanent staff in the training of these temporary staff, which is an undeniable advantage for them.
Some of our permanent staff are trained in the SADT* method, which helps us to structure our approach.
Some members of our team, such as pharmacy assistants, have taken to the tool very well, and one of themhas been trained accordingly, with a green belt certification in Lean.
Since the implementation of PYX4, have you observed any changes in your daily work?
The tool is intuitive and easy to use with its search by tags. Without any particular training, an intern can find what todo about specific problems, such as "delivering a narcotic drug".
If these topics are discussed in training without being directly put into practice, the trained public quickly forgets how to proceed.
Thanks to PYX4, interns are able to independently find all the steps to follow and the associated documents even if this happens 4 or 5 months after their arrival.
This allows us to focus on value-added information during training. As a result, the permanent staff who run the training courses also benefit from the implementation of the tool, in that it allows them to focus on delivering more interesting and important topics.
How does PYX4 enable you to better meet the requirements of the High Authority for Health?
The tool helps us in our aim to achieve operational excellence and secure the patient's journey. We have just been certified by the HAS for 4 years. As the process approach is itself aligned with this standard (i.e. patient tracing), we are preparing for the next deadline with serenity.
The fact that the systemic organisation of activities is presented in PYX4 is very well received and the approach encouraged.
What developments do you see in your use of PYX4?
After the start-up, we proceeded to the consolidation stage of the existing processes to drive change within the team and facilitate learning. We will soon start modelling an additional process, around blood-derived medicines.
At the level of the software suite itself, we plan in the medium term to use the continuous process improvement functionalities of PYX4, via the PYX4 Improver module.
Note: This project was presented to the Club des Pilotes de Processus by André Rieutord in 2013 – "Processes succeed when
they make sense and improve "real life"
SADT: Structured analysis and design techniques)
Read our latest customer stories
We could tell a lot of stories about our products and services, but the voice of our customers is still the best. Discover their experiences and learn about the challenges they faced using the Pyx4 platform.
Esterline CMC Electronics is a leading Canadian company in advanced electronic products such as aviation and global positioning.
BIM IN MOTION is a company located in GUYANCOURT (78280). As part of the SOCOTEC group, it has been assisting construction and real estate players…
Bayer operates in an industry subject to strict regulatory constraints. To meet these requirements, the company wanted to establish an integrated quality and safety management…